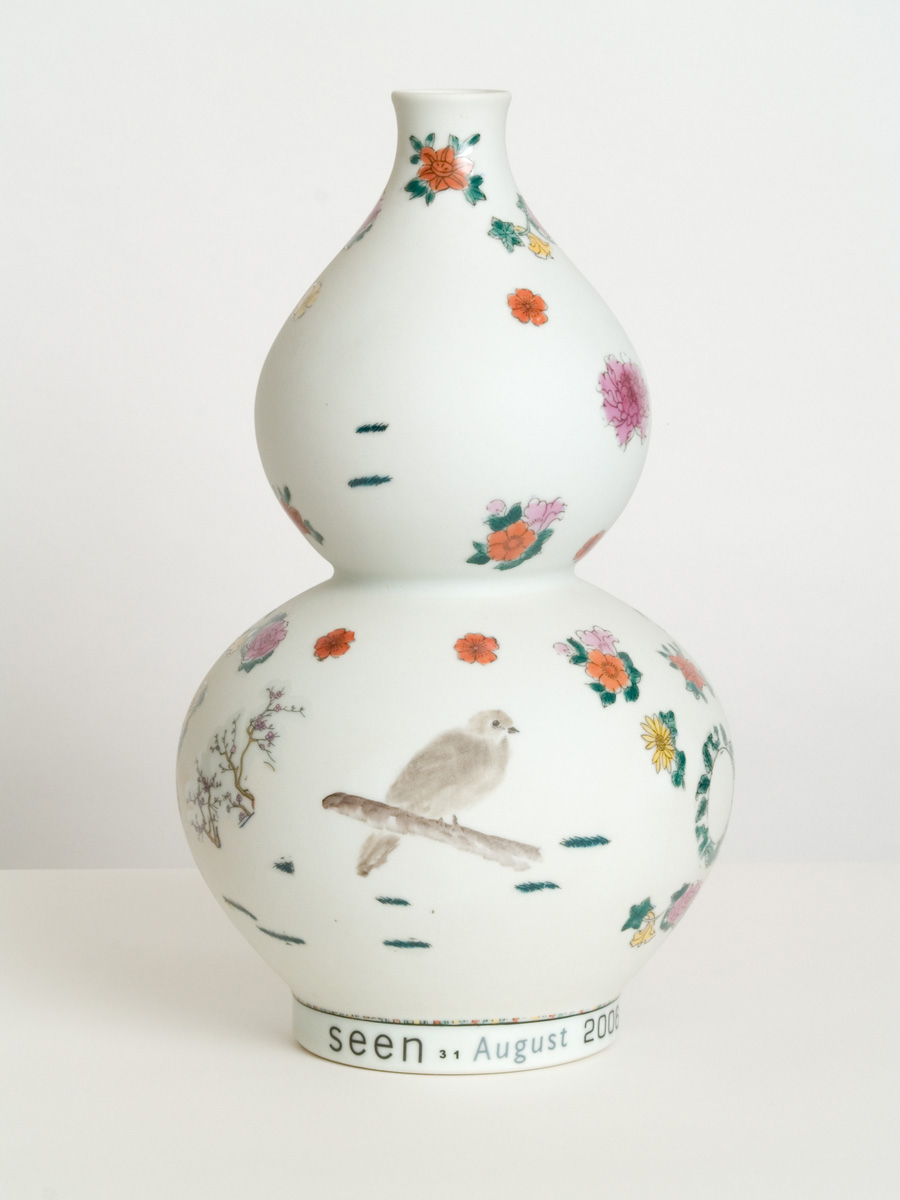 Bird Diary, ANU School of Art
Found objects, sandblasted, ceramic overglaze media; slipcast porcelain, ceramic under and overglaze media
Photography: Brenton McGeachie
This work formed the studio component of my PhD, 'Ceramic objects and the articulation of Place'. Connecting ceramics and nature/place is a well worn trope but I argued that one way to make a connection meaningfully was to document real time experience. To do this, and using birds as a way of signifying 'nature', I embarked on a project of bird watching, recording what I saw and when on a variety of found and handmade ceramic objects. The resulting Bird Diary was grouped into spring, summer, autumn and winter sightings, with each showing a bird or birds spotted in my local area and the date seen.
exhibition catalogue: http://soa.anu.edu.au/sites/default/files/look.pdf